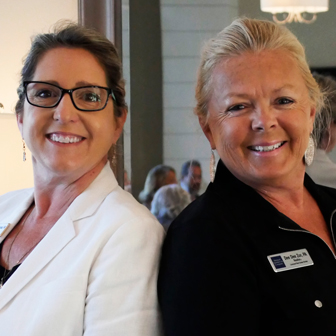 As you reach retirement, your current house may simply be too big for your needs. Paying large utility bills, maintenance costs and property taxes for an older home on a large lot can often drain hard earned retirement funds. During a time when you have a lower income and too much house, there may come a time when downsizing to a smaller home will fit better into your lifestyle and budget.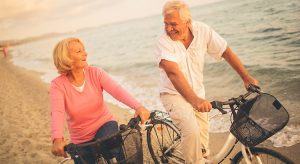 Retiring to a Custom Home
If you have the time to wait to build, new construction may be the perfect option for you. You can customize many builder's models to suit your unique needs.
One interesting trend is that retirees are looking to custom build a new home that is smaller in size. You may be at a unique advantage of having the financial independence to cover the costs of home construction without straining your retirement funds. At this point of time in your life, most retirees have already paid off the mortgage for their other home as they now own the house outright. With the home value having appreciated, many people can now expect a higher sales price to cover the land purchase and all the home construction expenses.
Another advantage to having a custom home built is that it can be designed to work with your conditions or physical restrictions. You can work with builders and architects to design the home so that it can make your daily life easier as you grow older. The custom build may have wider hallways to accommodate mobility devices. There can be outdoor ramps by front entrances for wheelchairs and walkers as well as lower kitchen cabinets so you can get items without having to stretch to reach higher shelves. In addition, bathrooms can be designed to work with physical limitations that may cause problems using the shower, tub or toilet.
New Homes Often Have Less Maintenance Hassles
Many retirees often don't want to deal with major maintenance, appliance replacements and repairs that are associated with larger, older homes.
By having a custom home built, buyers will know that everything in the house is new. New homes have new wiring, plumbing, mechanical systems, appliances, a roof, a foundation and other aspects. Even if something should break during those first few months, builders in our area provide a builder warranty that will cover defects and provide repairs.
Work With a Local Real Estate Expert
It helps to perform comprehensive research regarding the real estate market when purchasing land, especially if you are relocating to a new area. Also, researching building plans and contractors can make the difference in purchasing a custom home built with superior craftsmanship. A real estate agent's help can be just what you need to find a place that is specifically designed for you to be happy and comfortable in your retirement.
Before becoming a full time REALTOR I worked as a septic contractor and the CFO of a portable restroom rental company. My family still owns and operates that company Amberjack Sanitation, Inc. 
I would be honored to help you find a builder that will help you build the right home for you, find you the perfect property to build on and help see your retirement home from concept to completion! Call me, I'd be happy to sit down and discuss your options with you. 941-270-0539,